Universal Network Development Corporation
Embolden Your Ability to Plan and Design Broadband Networks with UNDC
Our focus is designing  efficient, reliable and cost-effective Fiber Broadband Networks. By offering all  outside plant engineering services inclusive of FTTH design , infrastructure design,  MXU pathway creation and outside plant construction inspection practices, UNDC is well positioned to help you achieve your goals.
UNDC is committed to supporting "Connecting Unserved and Underserved America" by offering OSP engineering practices that help advance BEAD and other funding initiatives into actionable build plans that fulfill the need for ubiquitous Broadband coverage in the USA… 
UNDC delivers high value, client-focused technical solutions to the telecommunications industry that consistently meet or exceed client expectations. We take the time to fully understand our client's job requirements then carefully engage our well trained team members while monitoring performance in accordance with our Quality Management System (QMS).
Commitment to Our Employees
Consistently providing a collaborative and stimulating environment has offered us an average employee retention term of over 16 years. We honor diversity and strive to evolve a workplace where all are respected and offered equal opportunities.
COMMITMENT TO QUALITY and TIMELINESS
We adhere to a Quality Management System  based on careful attention to customer service indicators and metrics to measure adherence to quality and generate prompt action to correct and prevent deficiencies.
KEEPING UP WITH THE TIMES
We strive to continually grow our competency and master all facets of OSP Engineering and Broadband Network Design. The continuing evolution of our practices is essential to providing accurate, timely, and cost-effective services.
Discover what UNDC can do for you
At UNDC, we pride ourselves on providing innovative solutions to our clients' needs. We understand that workloads can vary in both cadence and volume, often presenting an array of challenges for teams to manage. Our passion for helping others succeed drives us to create innovative processes tailored to our clients' individual needs and goals.
North American Markets Served
Redefining Telecommunications with Our Years of Experience
At UNDC, we are proud to have achieved consistent OSPE quality scores over 97% with two major North American telcos over the past decade. Our experience has enabled us to deliver high-quality solutions and services to meet the needs of our clients.
Ascend to New Levels with UNDC
UNDC is a full-service employer, offering health benefits, life insurance, and a 401(k) plan. We are headquartered in Sacramento, CA, with offices in Brewster, NY, and Cambridge, OH, and offer our services nationwide.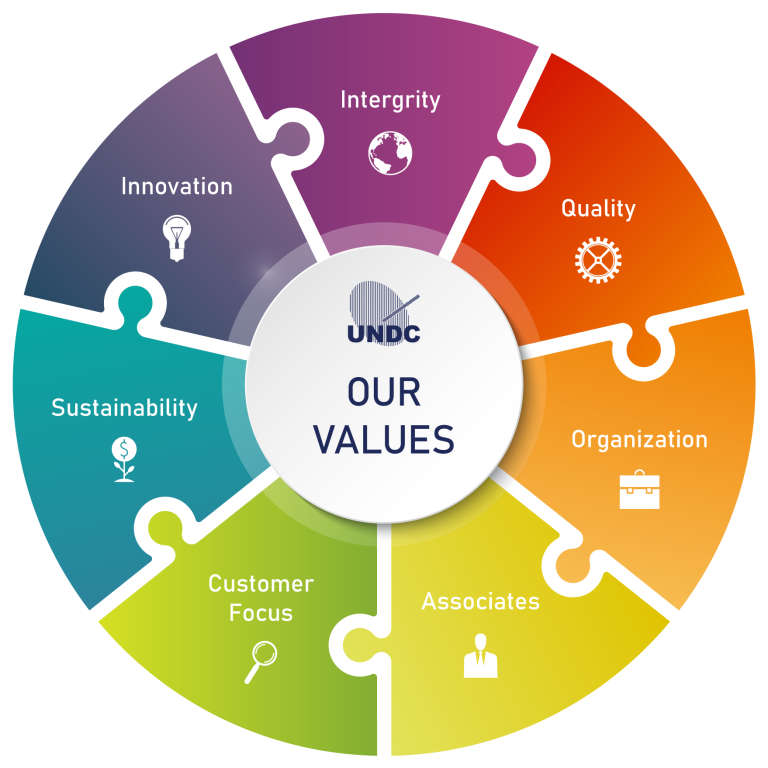 Engage UNDC's Focus on Supporting the Creation of a Connected World
With advanced technology and cutting-edge solutions, UNDC offers the most efficient and cost-effective options for all your passive telecom engineering needs.